German Shepherd Pups Howling Video
by Debbie
(USA)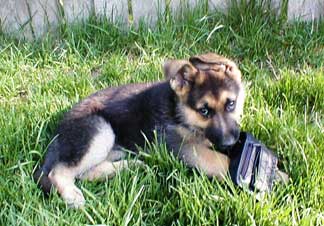 German Shepherd Puppies Howling
Here's a cool video I found on youtube about German Shepherds. Very cute. Check it out for yourself.
Here's what the owner has to say:
"My two German Shepherd pups howling at their squeeky toy. Age 12 weeks."
Total German Shepherd
:
So cute. Have you watched the video yet? Then you should - especially if you haven't had your daily dose of cuteness.
Let us know what you think about the above video by leaving some comments below. It's easy enough to do - just click on the link that says "Click here to post comments" and if you want to read what others have said you can do that too at the same place.