German Shepherd Tessa is our Baby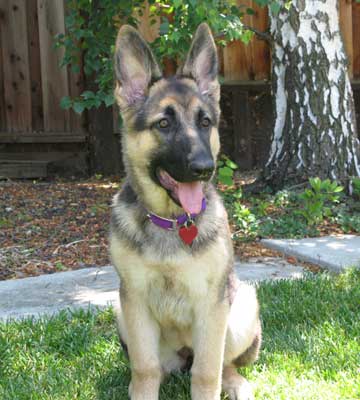 Hi!
Tessa is our baby. She's two years old and loves to play fetch.
Tennis balls are her favorite but she'll fetch anything. Loves to play and will tell you when she wants you to go out and play with her.
She is very obedient and is our whole families best friend. She goes everywhere with us and loves to play with our two cats chasing after them up and down our hall
Total German Shepherd
:
Hey there, Tessa's mom. It is so good to hear from you today. And thanks so much for taking the time out of your busy schedule to come here and share your German Shepherd puppies Tessa's stories with us all here today.
What a beautiful German Shepherd puppy Tessa is. Love the picture too - she looks so happy, sweet and comfortable just hanging out waiting for something fun to happen!