German Shepherd Zeeba - Rest in Peace
by Theja Senanayake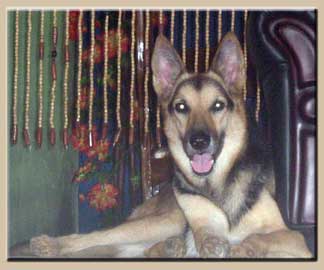 German Shepherd Zeeba smiling
German Shepherd Zeeba - Rest in Peace
This is my German Shepherd Zeeba but unfortunately she's died last month.
But her will live in my heart until I die.
Rest in Peace
Total German Shepherd
:
Dear Theja, Let me say right up front that I am so very sorry for your loss of your German Shepherd Dog, Zeeba. I am so very sorry for the loss of your wonderful pet - it is a shame you didn't get the chance to have more time together with Zeeba.
But your memories will stick with you forever and help through your grieving process and we all grieve along with you during this terrible time. Peace be with you all.