Gretta, our singing little German Shepherd
by Brittany Roach
(Austin,TX)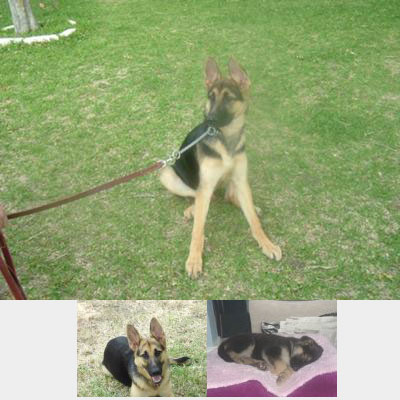 Gretta at training.
Gretta is a medium blanket back German shepherd.She is very playful and sweet, she loves to play tug-of-war with anything she can find.
She likes to sing believe it or not, one day i was watching The Shawshank Redemption, and at the beginning it plays this one song when Andy is sitting in his car, i cant remember the name of it, but when it came on she started howling, and barking!
She does that when she hears any one sing, i love it!
Also i love it when i make a really high pitched noise and she tilts her head!She out of many is a beautiful animal and very loving.