GSD Leila, Enjoying Her First Snow
by Brent and Lynne Jackson
(US)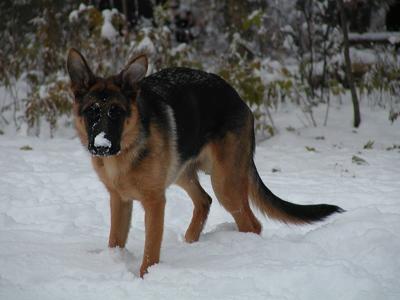 Here is a picture of our 7 month old GSD Leila, enjoying her first snow in November. She keeps us very busy. We are longtime GSD owners. They are the best!!
Brent and Lynne Jackson
Total German Shepherd
:
Hey guys, thanks so much for sending in this great photo of your gorgeous GSD puppy, Leila. And I hope she keeps ya'll busy for many, many years to come!