Happy Birthday Pups! (Video)
by Nicole Lange
(Germany, D-59348 Lüdinghausen)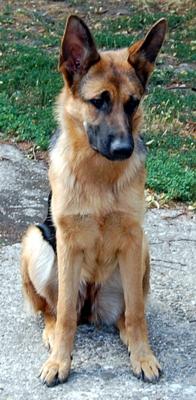 Happy Birthday Pups! Love, Nicole
Our A-litter vom Lang-See-Hof is today, November 25th, 2010, 1 year old. They are all really great and beautiful dogs.
We kept Arwen, she is a real beauty and we love her very much. Happy birthday!
Total German Shepherd
:
Let us know what you think about the videos above by leaving some comments below. It's easy enough to do - just click on the link that says "Click here to post comments" and if you want to read what others have said you can do that too at the same place.