Harley At Attention....2005 and Oct 2006, His Last Day
by helene
(monterey park ca )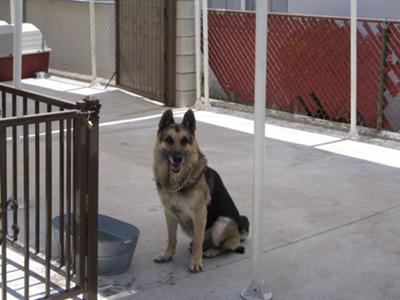 German Shepherd Harley, Rest in Peace
A Wonderful Companion...so playful, obedient and loving!!!!
helene, monterey park ca
Total German Shepherd
:
Helene, I am so sorry for the loss of your beloved German Shepherd, Harley. He was such a handsome boy. And I'll bet he was a wonderful family member too.
Thank you for sharing your photos and memory of Harley here with us. I hope that you grieving period is not too hard for you but remember that one day the tears of grief will turn to tears of joy whenever you remember him.
Your German Shepherd Harley will be missed but he will be forever remembered too in your heart.