Lady Jade, My German Shepherd Puppy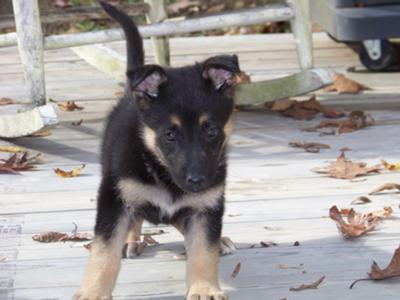 My Lady Jade




Lady Jade was the runt of the Little but you would never know it with her Attitude.. she is the first of her litter to bark at anything moving in the yard lol.

She is such a ham and so lovable ..this is a Pic of her at 8 weeks old, the day we got her.


Total German Shepherd:


Boy, you're not kidding! You can tell from her expression in the picture that she is full of personality!

What a cute German Shepherd puppy - and I'm so glad you took the time to share her here with us all. But then I can be just a little biased about GSDs you know - just a little. ;)

It's amazing how the runts can be so big and full of themselves in spite of their physical size. Definitely something for us to take note of.

They don't let the fact that they're smaller get in their way - maybe we as humans should learn to be so resilient and persistent from their examples.

Either way, good luck with your little lady. I am sure she'll grow up to be a great addition to your family!