Maximus "Max" The Dalmatian
by Theron A. Dunn
(USA)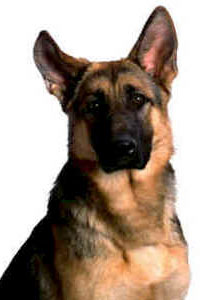 I hope this will not be removed, this is about a Dalmatian named Max. You see I have his son, named for his father.
He was without a doubt one of the best friends I have ever known. His intelligence and patience were unsurpassed. He was only with me for just over a year before he passed from an unknown illness.
I spent over half of what I made that year to treat him and lived like, well no pun intended, a dog, just to get him better. It was the hardest thing I have done in my life when I had him put down.
It has been many years and I still cry when I think about him. As far as his son, he shares many of the same traits, although it is not quite the same, it is close enough.
It would take me too long to explain why I feel he deserves to be on a site that is dedicated to GSD's. But long story short. I bought a German Shepherd puppy several months ago to be his K9 friend.
I will admit that it took some time for Max to accept her, but now. Well I can see why GSD's are so acclaimed. He teaches her how to be a leader and vise-versa. It is amazing. They play off each other in a way I have never seen, and I have had dogs my entire life.
It gives me a great sense of peace when I see them working together. I don't know how else to explain it. To Nadja and Max, my GSD and Dalmatian, I wish you long and happy lifetimes with me.
To Maximus, I miss you every day. Be a good boy and I promise to see you again. With much love and utmost respect, your friend, Theron Dunn
Total German Shepherd
:
Theron, Let me say right up front that I am so very sorry for your loss of your dog, Max. It is so very hard to lose a friend and companion at any time but your memories will help you through it all. Your memories will stick with you forever and help through.