Maxx Jackson, German Shepherd Puppy Training Class Honor Student
by Tina Jackson
(SC)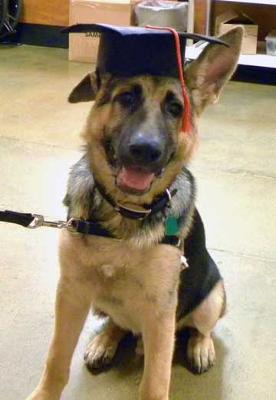 Hello fellow GSD Lover!
This is Maxx Jackson. He is 5 months old and has just graduated from puppy training classes (with honors!).
He is the newest member of our family. We anticipate a lifelong smile on our faces as he has a wonderfully comical personality.
On the other hand, he is quite eager to learn new things, and can be very serious and intent on his commands. He is a big goof-ball most of the time though and we couldn't be any happier with our choice of getting our GSD.
We have only had him in our lives for a short time, but now we can't imagine life without him. Maxx is our first GSD and I am certain he is to be the beginning of many more to come...
Best Regards and Thank You for your Consideration,
Mrs. Tina Jackson