Meet Liebe, My German Shepherd Puppy
by Erwin Burger
(TX)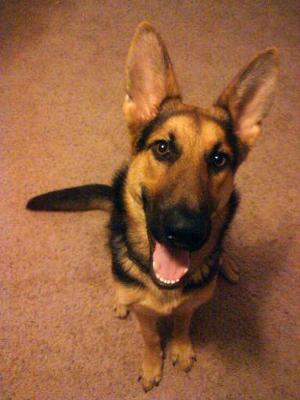 Let me introduce you to LIEBE…… LIEBE means LOVE in German. And she has a lot of love to share with us all.


We have 2 other dogs and LIEBE loves to play with them and run around. She is now 7 months old and she is a joy to be around !!
My wife and the kids just love her to death……..