My 8 month old German Shepherd puppy, Bella
by Janine Renzo
(Eastchester, NY)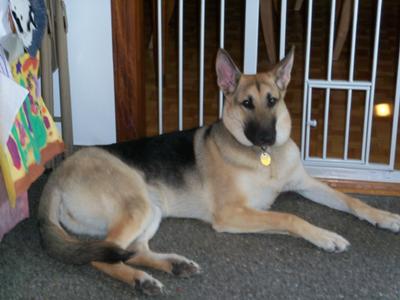 Hello: Bella is my 8 month old puppy, soon to be 9 months on July 6. She is awesome.
She is the most playful and happy puppy around. She loves to play catch and run around the doggie park.
Bella is excellent with my children and already overprotective of my family.
She is a wonderful family dog, with a fantastic temperament, and is just the most beautiful and loved dog in the world. We love her so much!
Thank you, Janine Renzo