My Beloved Fraiser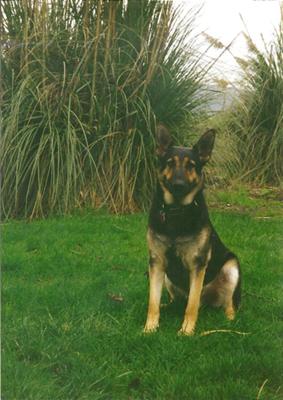 My Beloved German Shepherd Dog, Frasier
My Dear Frasier,


It has been many years since you left for the Rainbow Bridge. There has not been a day that I don't think about the love I have for you and the love you gave. I miss you my dear friend.
Enjoy your days at the Rainbow Bridge until we meet again.
I love you Frasier!
Your Mom
Total German Shepherd
:
So sorry for the loss of your wonderful German Shepherd Dog, Frasier. I know you miss him.
He was certainly one handsome German Shepherd Dog, I loved his color and markings. The picture you sent in I imagine did not do him any justice - I am sure he was handsome beyond compare and a wonderful companion to you.
We all mourn in your loss with you. Hang in there, things get better with time and one day soon when you think of him it will not be followed by tears of sadness but with tears of joy :)