My brand new German Shepherd Puppy... Griffin
by Victoria Dirksen
(Lantzville, BC, Canada)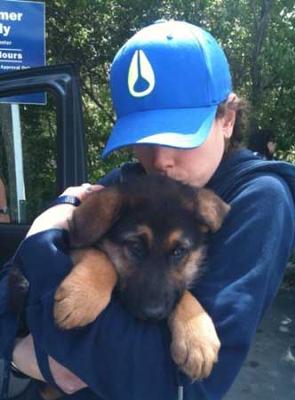 Good Afternoon,
I just came across your web page for the first time this afternoon.
The attached picture is of the day I met my brand new, very, best friend... Griffin. He is only 9 weeks old and he has my heart, I love him so much already.
He is doing amazingly well and I have enrolled in puppy class because I have a feeling he has enormous potential. I will be sending you photos monthly to show Griffin's progress.
Have a wonderful day!
Yours very truly,
Victoria Dirksen