My First German Shepherd Puppy, Baron
by Nick Brinkley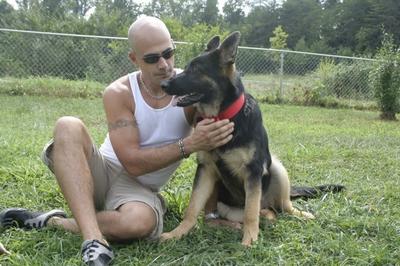 This is my puppy Baron. He is my first German Shepherd and he is the greatest dog ever.


He loves the whole family, especially the kids. He loves to play and never gets tired of running around with my kids and me.
He is a huge boy, only 6 months old and 75lbs. The vet says he is going to be a monster when he is grown because both parents were imported from Germany.
When my two year old is outside Baron never leaves his side and he will always keep a watchful eye on any visitor he does not know.
Nick Brinkley