My German Shepherd puppy Annie
by Dustin
(Sheboygan, WI)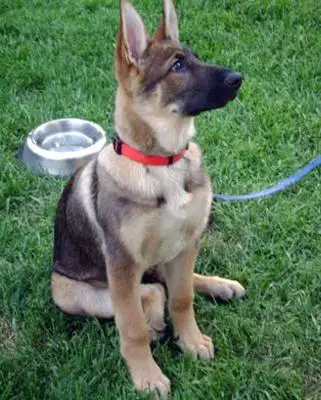 Attached is a picture of my German Shepherd puppy Annie. She is now 10 months old.
When I was younger my parents owned a German Shepherd that came from the same breeders so there is a chance Annie is related.
She has very high energy and loves to swim, play fetch, and get blasted in the face with snow from my snowblower. We go on frequent walks/runs and she is eager to meet new people and animals.
She has been very trainable and can sit, lay down, stay, shake, high five, and roll over quite well. We are currently working on getting me beverages from the refrigerator. She just learned to open it, now comes the hard part.