My German Shepherd Puppy Kaiser is Playful and Loving
by hannah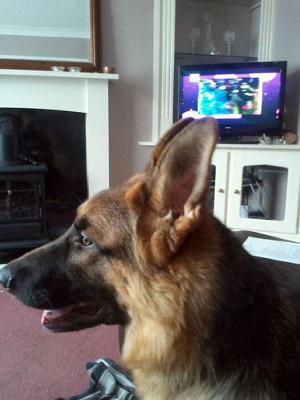 Kaiser. 6months old.
Friendly, Playful and Loving.
Doesn't like to be alone always wants to be in your company and cuddles up to you at night.
He did steal a whole chicken off the counter in the kitchen and took it to his little bed, so he does have a naughty side.
He has hidden his duck in the garden along with my slipper so he now has Stan the cat who probably wont last very long. lol.
(he's hard to get a picture of because he's always on the move)