My German Shepherd Rex is Gone but My GSD Puppy Duke is Here now
by Nancy
(Nova Scotia, Canada)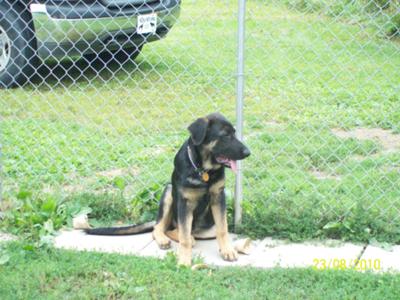 hi Mama - what you doing?
My old GSD, Rex was my best friend for many years. I was so upset when he passed away.
After awhile I was ready for a "replacement" and got Duke, who is now 4 months old.
Duke and I bonded almost immediately and he is filling the hole left in my heart. He is bright and friendly - coming over to give me kisses then going back to what he is doing.
I have booked us for obedience classes starting next month and really look forward to working with him.