My New German Shepherd Son, Conan
by Conan's New Mom
(Alabama)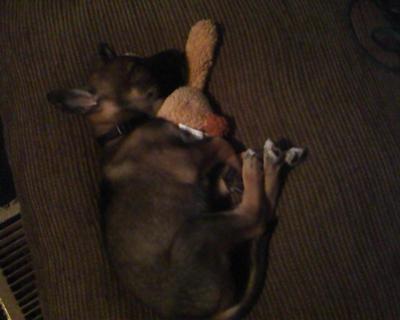 Little Conan
Hi my name is Conan. I'm a rescue puppy and my new mom saved my life about 2 months ago from what my doctor has told us.


As you can see in the pics I've gone from lying down all day and not being able to eat nor playing to being on the road to full recovery. Now not only do I eat anything I can put my teeth on I Love chasing the family cat.
My new mom gives me lots of hugs and love. My mom would like to know if I'm a full GSD or mixed with American Bulldog as she was told. My mom tells me all the time that no matter what my breed is she just LOVES me to pieces.
Now every time my mom hugs me I feel LOVED.