My New GSD Puppy Named Zak
by Sebastien Da Ru
(Miami Beach, Florida)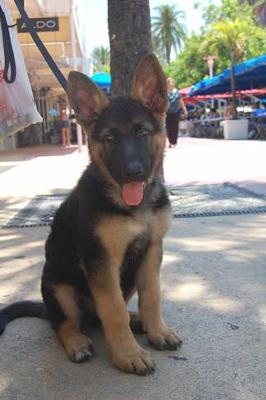 Such a cutie!
Hi, Here is a photo of my New GSD named Zak when he was only 10 Weeks Old!!
He is already well behaved for his age, house clean and a very calm dog for his age. He responds to many commands such as sit, down, leave it, and take. he walks also very good with a leash.
He just turned 3 months on June 7th!! so as you can see, i am a very proud gsd owner.
I also get sooooo many compliments about how beautiful he is and how early his ears were standing up on their own.
voila, that is Zak :)
Sebastien Da Ru