My Photogenic German Shepherd Puppy, Chevy
by Gloria Natalie Sola
(San Diego, CA)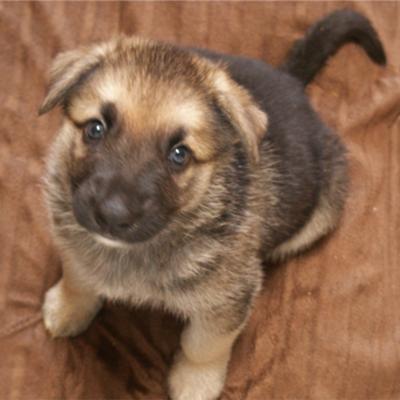 About my pup: This lovely puppy is Chevy, and he is 1 month old. This little guy is the most calm but super playful, smart little tyke.
He is only a month and is puppy pad trained already! He also is a photogenic baby and loves to sit to pose for the picture when i take out the cam.
He loves to pounce on toys,
his favorite is his rubber chicken that squeaks
, and is always barking and howling at his sisters to play.