My wonderful Alsation
by Ke'Shawn Sullivan
(Zachary,Louisiana)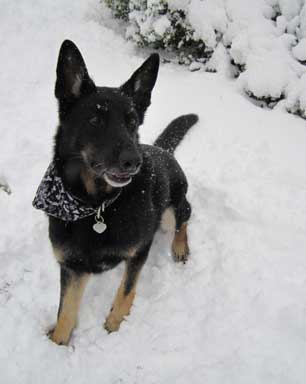 My first Alsation's name was Katrina because that was the name that the owner before me gave her.
We got her when she was a baby,we got the biggest one and she was of course a girl so we could have more GSD's.
The thing that settles my exhiliration is that we sold her,we sold both the Alsations I got for my birthday.
I'm only eleven and is mad at my parents because I've always wanted this dog since at least five and now since I don't have one I want them to get me one for Christmas,but they said in March because it's too cold!