Our Brand New GSD Puppy, King!
by Angel Courtney
(Baytown. Texas)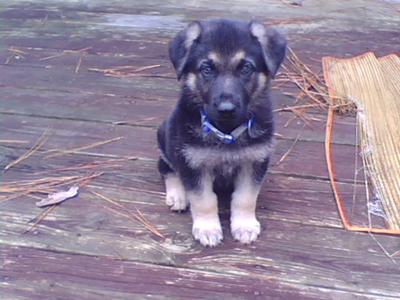 We have a new baby boy!! He is our first gsd. He is so sweet. His name is King!!
We live him so much.
He is our first big dog that we are training. It seems like it will be a great time as a family!! His play mate will be my miniture tea cup yorki.
They just love each other. Right now he is only 7 weeks old so they are pretty close in size.
He will out grow her in a matter of days I'm sure.
Join in and write your own page! It's easy to do. How? Simply click here to return to GSD pup story.
Sign up for promotions, news, discounts, and the chance to win prizes for you and your German Shepherd