Our German Shepherd Murphy
by alex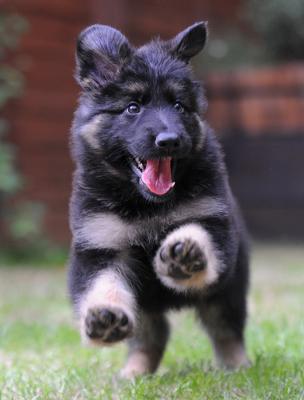 Our German Shepherd Murphy
In the photo he was 6 weeks old.
he is not only part of the family but is in training to be part of the business happydogdays.co.uk
He will one day hopefully be helping other dogs overcome problems they have developed.
alex
Total German Shepherd
:
Hey there, Alex. It is good to hear from you and to see that wonderful picture of your German Shepherd puppy Murphy.
Thanks so much for taking the time to come here and tell us all about your German Shepherd puppy today. And I absolutely love the picture - that is without one of the cutest German Shepherd puppies that I have ever seen! You can just feel his joy of life. Thanks for sharing.