Our German Shepherd Puppies First Snow
by Amanda Simmons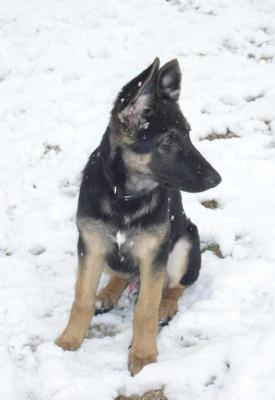 This is Shadow, my five month old little baby... standing in his first snow! :)


He was soooo happy! (taken Feb. 11, 2010)
He is the biggest of 6 dogs, including a shepherd mix, 2 chihuahuas, a yorkie, and a Cavalier King Charles Spaniel!
He loves to 'talk' to you and climb in your lap and just snuggle with you, but if you don't watch out, he'll steal your pillow!
He has so much personality and is just so loving... he's all around the perfect dog!