Our German Shepherd Puppy, Chloe
by Cheryl Schaefer
(Tinley Park, Ill. USA)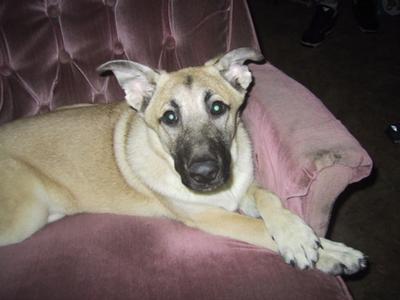 Our German Shepherd puppy's name is Chloe Schaefer. She is 5 months old. Her birthday is June 29, 2011. Her coloring is Sable.
We love her so much. We live in Illinois, and, brought Chloe home from a breeder when she was almost 16 weeks old. I hope we can enter her in GSD of the month contest.
She loves to play with balls, and, she is getting really good at catching them. She wakes my husband up, by kissing him on his face.Chloe is helping to keep us young, since we are both retired.