Our Lovely Cassy, RIP
by ken stahley
(yakima wa. 98902)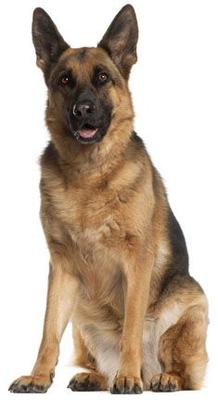 RIP Cassy the German Shepherd
Cassy was the most loving fun filled german shepard we have ever had,she was so fun and loving,last year we noticed her dragging her rear foot,took her to the vet,they said that it was artheritice,but we had our concernens so we took her to wsu they confermed our worst fear,M D


there is no treatment or cure for this terrible desies,we took her home and in about 18 months finally relized her quality of life was gone,she was so full of love,fun, our best freind,
On nov 1st we had her put down.hardest thing we ever did,loved her so much,now we miss her terrribly but we know she will be waiting on the golden brige for us..
Total German Shepherd
:
Hi Ken,
So sorry to hear of your loss of your wonderful Cassy. She sounds like she was one lovely German Shepherd and a true example of the breed.
The tears of grief you feel now will one day be turned to tears of joy as you remember your wonderful pet, Cassy. So hang in there - grief is to be expected and it will stay with you for a while but one day it will be turned into happiness as you remember your wonderful girl.