Pops boy german sheppard
by Shirley Fisher
(council bluffs iowa)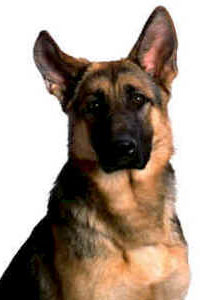 We are proud owner's of three german sheppard pups of our first litter. It was scary for our female. On this journey of life.


She had two dry sacks that didn't make it and two more that passed, total of4 still born. i thought we were going to lose my heidi, throug all of it, happy ending healty 3 lil boys.
Funny tyhing her whole litter was males:) heiniken our male is a proud poppa of three healthy boys. I don't want to try and breed her again..To scared to lose my loving female.
shirley Fisher
Got to love the german sheppard breeds:)