Rambo, My Best German Shepherd Friend and Companion
by Ileana
(New York)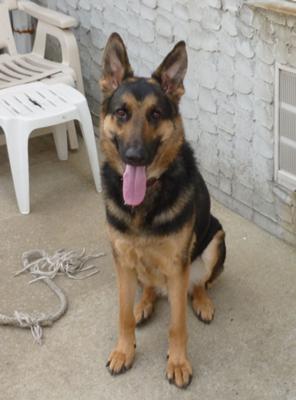 I've been posting about Rambo since he was an 8 weeks old puppy. Now he is a 2 years old gorgeous boy.


When he was a young pup, he had some elbow hygroma and hip dysplasia issues. But with the help of our veterinarian and my TLC, he outgrew all these problems.
He is now a healthy, active and loving dog. He is my shadow and follows me everywhere. He is almost the perfect dog.
I said "almost" since he is a bit too rough with my too cats and they have to be separated. He brightens my life with his playful and loving presence.