The Story of Rescued GSD Ranger
Below is another story sent in by a reader about Rescued GSD Ranger and her own experience with rescuing a German Shepherd. I hope you all enjoy reading it.
I first met my soon to be 1st GSD Ranger @ the Santa Fe Humane Society on 12/99. I took 2 of my kids to the shelter to play with the dogs & cats as we always did, the kids went to play with the cats & I went to the kennels to get a dog to walk.
I opened the door to the kennels & in the 1st run was the goofiest looking german shepherd I'd ever seen, he was about 10 months old & his ears were bigger than his body.
When our eyes met it was LOVE @ 1st sight, I just knew I had to have him.
I called my husband & told him to get up there, in the mean time I filled out the paperwork so no one else could get him. My husband saw him & liked him but said we couldn't afford to get him & didn't have the room, I was broken hearted.
The next day when Scott came to pick me up from work he had the dog with him, what a surprise. We sat down that night with a list of dog names & started calling them out to him, when I said Ranger he came to me, therefore he came by his name Recon Ranger.
Wherever I went he was with me, he was my protector, my companion, my very best friend.
Sadly Ranger passed away 2/28/09, my heart broke that day but @ least we had 9 1/2 wonderful years together. For my anniversary/birthday my husband got me a 6wk old GSD pup (which I named Zena) as I was having such a hard time coping the loss my precious Ranger.
Terri L.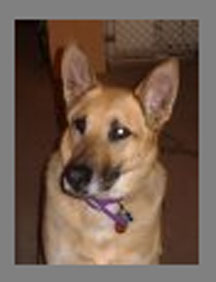 Return from Rescued GSD Ranger to Tough Dog Toys

"I know that dogs are pack animals, but it is difficult to imagine a pack of standard poodles... and if there was such a thing as a pack of standard poodles, where would they rove to? Bloomingdale's?" -- Yvonne Clifford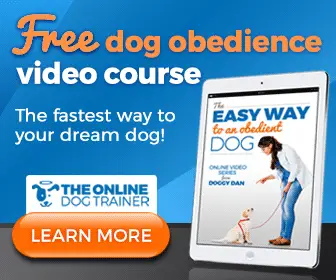 Sign up for promotions, news, discounts, and the chance to win prizes for you and your German Shepherd