Sabre, My German Shepherd, RIP
by Elaine Hart
(Manchester, UK)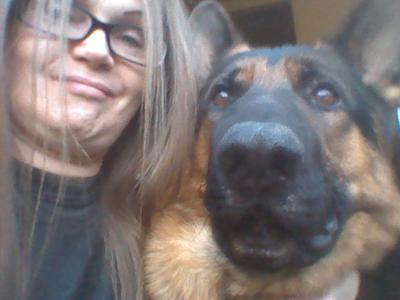 My German Shepherd Sabre
To my beloved Sabre, Glamour Boy, Housemate, Companion, Defence Dog. I will ALWAYS love you and miss you.


Thank you for the wonderful two years we had together, during which you taught me so much!
I will see you again when it's time for us to be together again.
I LOVE YOU SABRE!!!! <3 <3 <3 <3
Total German Shepherd
: Hi Elaine,
First of all let me say how sorry I am for your loss. Sabre was a wonderful dog I am sure and I know that you are really sad right now.
I do hope that the memories you have of him help you through this time. And it does get better - but give yourself time to grieve - it is a process and it does take time.
Sabre was well worth the cost of your tears and one days those tears will turn into smiles. Hang in there, Elaine. And thanks for sharing your wonderful Sabre with us all.