Storm, Our New Boy German Shepherd
by debbie
(scotland)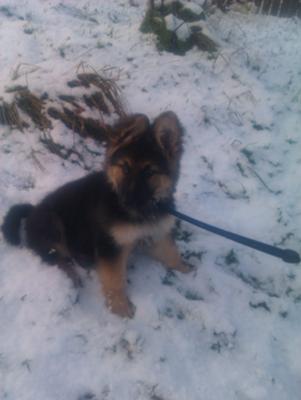 storms first walk
What do you like most about your German Shepherd puppy? i love his playful nature


What made you choose a German Shepherd puppy in the first place? family always had them
What is your favorite activity with your new GSD?
oh we have lots to choose but our best is the walk in the woods,he loves to meet the animals there,just the other day he tried to catch a wee mouse who ran in front of us.
What is your German Shepherd puppys name and age?
storm, 4 mths
Would you recommend German Shepherds to others? Why or why not? yes i would,they love long walks and give u lots in return,never a dull moment