The sorrow in my heart is only matched by the absence in my life
by Joe
(Mobile, Al)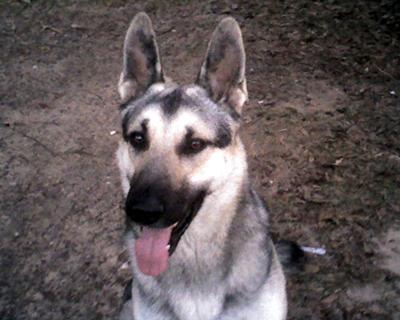 Smokey's Story on facebook
Like a morning glory or a lovers wink, a falling star, the quickest blink. Yesterday, a year ago, time that passed, so quick not slow, tell me please where did the hours go.
Dreams are vague, and memories fade, as time goes by in lives? parade. I wept today, I'll weep tomorrow, I'll remember every moment we had, though it brings me sorrow. I see you here, I see you there, stop it please that's just not fair.
Moving on, keep going forward, don't stop or dwell, no idle hands, try not to think or sit and drink. So when I lay ME down to sleep and the Lord he has my sole to keep. I won't be scared nor hesitate, because behind those gates I know you wait.
Smokey was only three years old. We just didn't get very much time to spend together. I have always kept my dogs their whole life from pup or young rescue. I rescued Mildred, a German shepherd Mix, I had her for 14 years and her pup Milmil for 12 years and her pup Blackdog for 10 years. This was over a 21 year period.
I had no thought in my mind that Smokey would not be here for a decade plus. I wanted he and I to watch our kids grow up together and share many long years of friendship and togetherness. My youngest son is 6 months old and he will never have the pleasure of Smokey's company and know what it is like to be loved in a way that only our "Best Friend" can.
I wish I could explain just how smart, gentle but masculine, aware, intuitive, caring, silly, he really was. My smokey was the sweetest most gentle guy you could ever meet. It's times like this at night before bed when we would just sit together. It really hits hard in the evening silence, now it's just me alone with my own thoughts. Good night Smoke.