The Terrible Story of My German Shepherd Puppy Cloud
by Asad
(Raichur, India)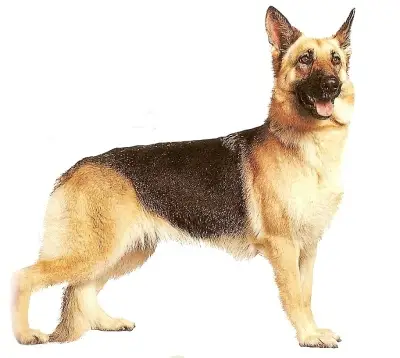 I wanted to write this story for a long time. It was either going to be a miracle story or a tragedy. It is unfortunately the latter.


I always wanted to own a dog and never could because I lived in a hostel. After many years of trying to get my own place I finally got my own house in my fourth year of medicine.
I was frantically researching breeds and information because I didnt want this to be an ill informed decision. One night my bike died and I ended up walking for 30 odd mins when I saw the most handsome dog I could remember for years. It was a heavy bone long coat German shepherd and I knew I wanted one.
After saving for what seemed like eternity I started searching and found a breeder. He seemed shifty and avoided me so I told him I would get the dog from a different source. That same morning he told me to come down and a puppy was ready. The puppy was huge but incredibly handsome and I loved him. I spent even more money than planned and got him to my home by renting a car.
Not two days passed since I got him that he developed diarrhoea. This soon progressed into Dysentry and was later diagnosed Parvo Virus. My attempts to contact the breeder ended in vain as he would give me half hearted answers and than switch off his phone.
Frankly I was only concerned with saving my puppy. I treated him aggressively because at home giving him I.V and taking care of secondary complications. Thankfully he survived and returned to normal for a few days.
His energy and diet were back and I was the happiest I could be. I live in a small village in India where there is no facility for veternarian hospitalisation.
I saved the dog thanks to my best friends dad who is a retired vet and my own efforts.
The bad news was his diarrhoea never recovered and he got intermittent dysentry. I took him to as many vets as I could but they had no interest in him. I gave what medication they prescribed but no improvement.
Finally one horrible night he had a rectum prolapse. He never got better. I tried so hard to save him. I asked the vet to suture him but they told he did not need it. They just repositioned it and it prolapsed in a few hours. The following days were nightmares for both me and my puppy.
It hurt me to see him hurt. When I finally got him sutured it was too late. He had developed necrosis and than a peritonitis. He died painfully. He survived all night struggling and in daytime I frantically searched for any way to save him, when I came home I just put him in my lap and told him that I loved him and I was sorry. He died in my lap and it hurt like hell.
I cant take any action against the breeder because of the attitude of the people here. No one would help me. I just hope he wont do this to others. He lied to me about the dogs vaccinations. Now am just here with a horrible story to share.
I never had any real memories of my dog. He came into my life on November 20; his illness started on November 23 and he died on January 4 after struggling. I just hope after reading this people would go and appreciate their dog. Give them love. I just wish I could have my puppy back because he got cheated out of his right to live just for a little bit of money.