This is Baron, my German Shepherd puppy
by mike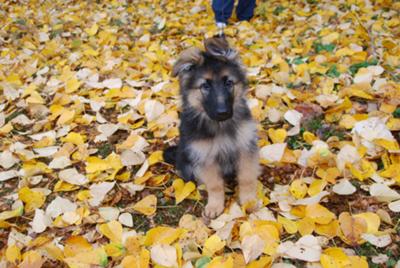 This is Baron. He is 3 months old in this pic.

Baron is an active fellow, he keeps my wife and I very busy. I hope he grows into them ears and paws!


Total German Shepherd: I imagine he'll be a big fellow when he does - he's so handsome.