To My Beloved German Shepherd, Bear, RIP
by Kirk Cole
(Alabama)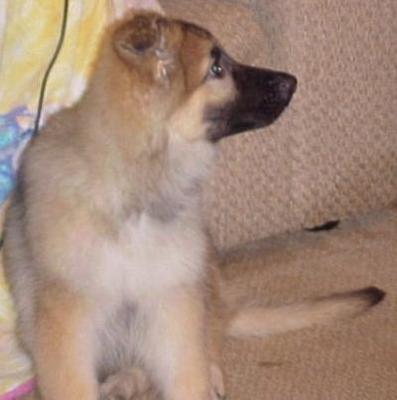 Bear was the most amazing dog. He was my sons playmate and daughters horse. He was with me for two different babies and was a true gentle giant. He was my best friend and never left my side. He was there for me through some of the toughest times in my life.
Unfortunately, Bear got sick in Nov 2010. After 3 vets and tremendous weight loss, from 110 lbs to 60 lbs, we discovered that his kidneys were failing. This began a long battle and for a short time through Xmas we thought we had won it. It was not to be. We lost Bear on Jan 23rd, 2010. He was only 5 1/2.
Rest in peace "Bear Bear". I love and miss you buddy.
Total German Shepherd
:
Kirk, I am so very sorry for your loss - it is a shame you didn't get the chance to have more time together with your wonderful Bear. Thank you so much for sharing your story about your German Shepherd dog, Bear, with all of us here too. It is so terribly hard to lose a wonderful pet but your memories of Bear will help you through it all and as you have shown us all by sharing your memories here, your memories will stay with you forever.
Readers, thanks so much for following this story and please come back often to see what else is going on in our growing German Shepherd community. Let us know what you think about the above story by leaving some comments below. It's easy enough to do - just click on the link that says "Click here to post comments" and if you want to read what others have said you can do that too at the same place.
And if you get the chance please leave some comments, place a video of your own or tell us your own German Shepherd story in our sharing section. And come back often as things will change daily.