We love our Black German Shepherd Garris
by Char Etienne
(Idaho)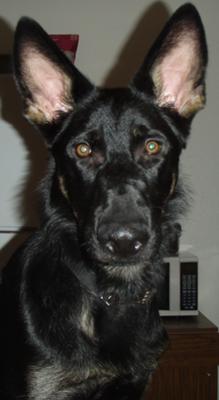 Garris Arminius Von Chaos
Garris Arminius Von Chaos born on 4th of July 2011 His great grandfather is Quando Von Arminius World Seiger.


Garris is such a big lovebug we love him dearly.
We have his sister Kathryn Luna
We look to the future to put them in Schutzland training when their a year of age.