Create a Premium Listing Here
Are you ready to create a premium listing for your GSD kennel? Well, then you're in the right place.
If you've already paid for your Premium GSD Breeder listing simply fill out the form below and your page will be created almost instantly. Any pages created here but not yet paid for will be deleted.
Note: Take your time filling this out because once you hit submit you won't be able to make any changes.
• Your full page ad will be created almost instantly once you hit submit. First, we will preview your page. Once it has been approved we will add a highlighted link to your page as well in our German Shepherd Directory Listings within 48 hours.
---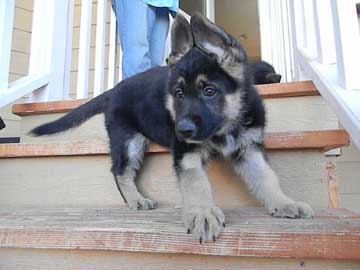 List Your GSD Kennel Info Below
Return from Create a Premium Listing to GSD Breeder Directory


"Mad dogs and Englishmen, Go out in the midday sun." -- Noel Coward
Sign up for promotions, news, discounts, and the chance to win prizes for you and your German Shepherd