Dog Friendly Hotels - Pet Friendly Hotels
If you plan to travel with your GSD you'll need a few dog friendly hotels. Whether it's heading to the beach for a long weekend or a two week summer vacation down south, summer is a time for rest, relaxation, and vacation.
Many travelers want to bring the family pet along for the ride, but wonder what they will do for overnight trips. Finding accommodations that will allow your German Shepherd Dog or puppy to join in on the vacation fun can be a difficult and sometimes frustrating process.
Preparation ahead of time is key to a successful trip with your dog. There are several steps that a dog owner can take in order to find Pet Friendly Hotels in the area of their vacation destination.
A good suggestion is to begin by looking online. work along with many national hotel chains such as  Fairfield Inn & Suites, Courtyard by Marriott , Motel6.com , Hotels.com , and Marriott to help pet owners find accommodations that welcome dogs and pets of all sorts.

---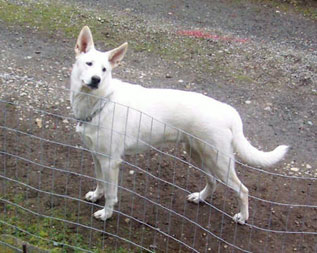 These sites also even list beaches, ski lodges, bed and breakfasts, etc. with a good reputation for pet friendliness, but also recommends dog friendly attractions, dog parks, and even restaurants that will welcome your four legged friend - and perhaps even pack him a doggy bag!
Another good way to find genuinely pet friendly hotels or motels is to ask around. Mention your trip to friends and family that may have traveled with their own pets. Ask at your local dog park, obedience school, or pet store. Most pet owners will not hold back when sharing both the pros and cons of their own pet travel experiences.
Additionally, a great place to ask for recommendations is at your regular veterinarian's office. They may be able to offer you a listing of reputable accommodations that welcome pets at your destination.
When you do settle on a hotel and are ready to book your trip, you should also call the hotel directly to inquire about any restrictions or fees that may apply for your pet. This is especially true if you have a large dog, as some pet friendly hotels still implement a size restriction.
Ask about required shots or vaccinations - proof may be necessary at check-in. Also ask about any special services for dogs that the hotel may offer. Many pet friendly hotels offer special doggy beds, daily walks, food and water services, even spa treatments for your furry friend!
Finally, be sure to ask about veterinary offices or clinics in the area, especially those with 24 hour emergency service. Truly Dog Friendly Hotels will answer any questions or address any concerns that you may have without hesitation.
Now that you've booked your pet friendly hotel, start packing your bags - and your dogs too. Don't forget all of the essentials - a water dish, food and treats, a leash, tennis balls, etc. Relax and enjoy your vacation knowing that your dog is having just as much fun as you are in your
dog friendly hotels
- home away from home.
Return from Dog Friendly Hotels to Choosing a Dog Walker


"Man is an animal that makes bargains; no other animal does this - one dog does not change a bone with another." - Adam Smith
Sign up for promotions, news, discounts, and the chance to win prizes for you and your German Shepherd