How do you hire a dog walker?
Do you think that you need a petsitter or dog walker? If you find that you spend many hours away from your house leaving your dog unattended, hiring a dog walker may need a good idea.
Hiring someone to walk your German Shepherd is also an alternative to using a kennel when you go on vacation.
You may not know it but you have several alternatives when searching for a pet walker.
One is to hire someone that you know personally.
Do any of your friends or neighbors have teenage children who would like a part time job after school? You may want to ask their parents first if this would be an appropriate job for them.
Spend some time with them before you allow them to come into your house alone. Observe them playing with your dog. The better you know the person who you are hiring, the more comfortable you will be entrusting your home and your pet to them.
Another alternative is hiring someone from a professional dog walker service. There are probably a few professional dog walking services that advertise in your local yellow pages and online.
---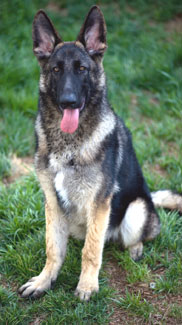 Another place to look is in locations that you frequent with your pet. For example, you might look at postings on a bulletin board at a nearby park or at the pet store where you purchase dog food.
You can also ask your vet if they have any suggestions. You can also call local kennels. Some of the staff at the kennels may walk dogs for extra income. There are also several places to find a walker for your pet online such has at: Sittercity.com.
As with any person that you are inviting into your home to care for your pet, make sure that you get references and check out those references thoroughly. Do not just rely on your judgment from an over the phone or even face to face visit. The advantage to using a professional pet walking or pet sitting service is that you may be able to find reviews online and on consumer protection agencies.
Walking a dog may seem like a simple task but it is very important that you find someone trustworthy and qualified that will be able to spend the time and energy that your dog requires.
Another thing: Your dog can also be a good judge of a walker. Is your dog happy to see him or her? Does your dog get angry and aggressive when the pet walker comes to your house. That may not be because of anything in the pet walkers manner or actions. It may simply be your dog reacting to the smell of other dogs on the pet walkers clothing.
If your dog is very territorial and has tendencies toward aggression, you may want to find another pet walker, preferably one that does not have any other clients or pets of their own. Remember, the overall welfare of your dog is what you want to be most careful of protecting and planning ahead is just one way to do it - take your time whenever choosing someone to walk your German Shepherd for you in your absence.


Return from Dog Walker to German Shepherd Training Articles


"In order to really enjoy a dog, one doesn't merely try to train him to be semi-human. The point of it is to open oneself to the possibility of becoming partly a dog." - Edward Hoagland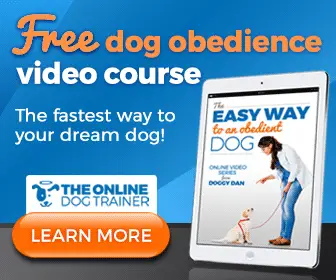 Sign up for promotions, news, discounts, and the chance to win prizes for you and your German Shepherd